Your home tells a story in many ways, from gallery walls of family photos, to treasures collected over the years, but did you know that your sofa is also part of the story telling in your home?
Couches are conversation pieces all on their own. Your sofa is the focal piece in your lounge. It attracts lots of attention – and plenty of traffic too. The right couch effortlessly tells a story about you.
Describe Your Personality
With an infinite number of sofa designs on the market, it's difficult to decide on a style. Your lifestyle and interests should be reflected by the sofa you choose so, which one of these personality profiles describe you?
The Conservative
You have a profound appreciation for historic events. You admire architecture and can easily recall various time periods through observing decor. You prefer well-organized spaces complete with colour schemes that are primarily neutral.
Your Sofa Style: Stay away from trends and search for couches with clean lines instead. You'd prefer something timeless that blends with the traditional furniture you have.

Rochelle Sofa with chaise (Available in a left or right chaise)
The Outdoors Type
You enjoy the smell of fresh air and would spend all day in nature if you could. You're drawn to florals, woodwork, and anything that reminds you how much you love to be outdoors.
Your Sofa Style: You need the most comfortable sofa you can find. After a tiring outdoor adventure, plush cushions are a treat to your whole body. Look for a sofa that will add a sense of relaxation to your living room with comfy cushions.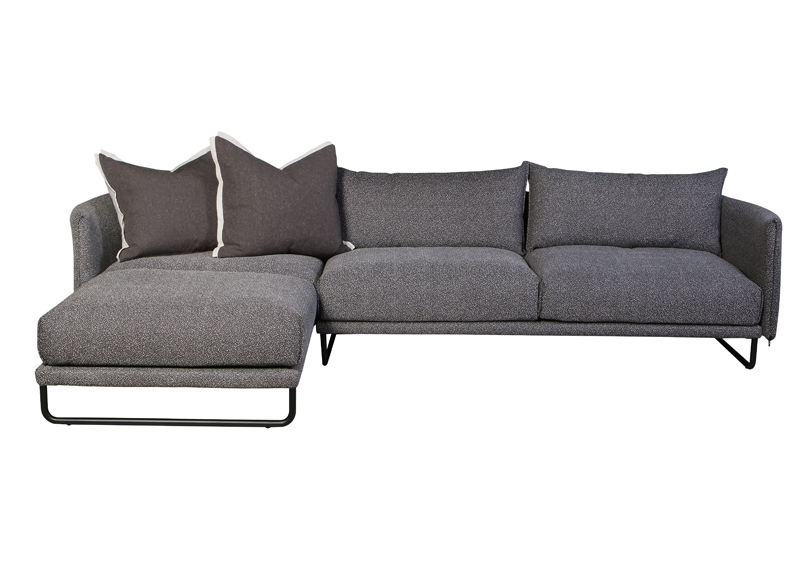 Denver 3 Seater sofa in Charcoal (Available in a left or right chaise)
The Zen Lover
You prefer to keep things simple. You don't crowd yourself with clutter, preferring to keep your home as calm and inviting as possible.
Your Sofa Style: Find a couch that embodies minimalist designs. Low profiles with modern lines will capture your personality.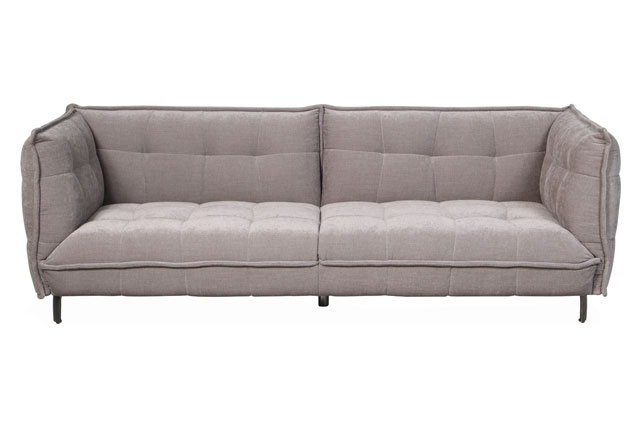 Caravel Sofa (Available in a 3 Seater and 2 seater)
The Movie Buff
You track new releases on a detailed timeline. You also own a healthy movie collection. You enjoy dimming the lights and snuggling up with a bowl of popcorn. You love inviting people over to enjoy your favourite movies with you too.
Your Sofa Style: Your need a cinema experience complete with tall, plush backing and pillow-like cushions. Search for comfortable sectionals that offer additional space. You can spread out your snacks to watch movies alone or make visiting guests feel at home.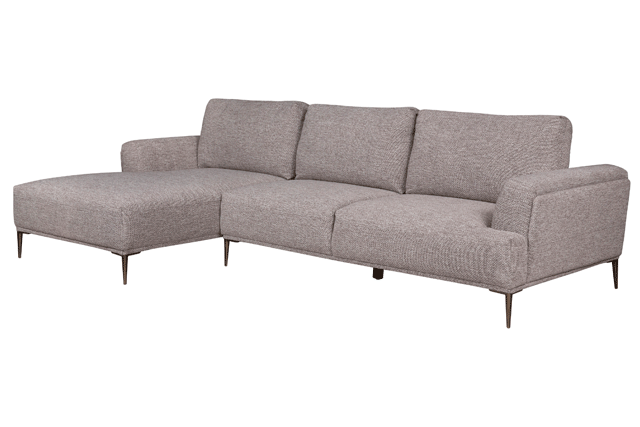 Belmont Sofa with adjustable backrests (Available in Fossil Grey and Light Beige)
The Hip Couple
Maybe you recently moved in together or mutually agreed that the furniture needs updating. You're searching for something stylish – not too feminine or overly masculine – but the perfect balance to give your lounge a special touch.
Your Sofa Style: Jump into cool trendy L-shaped sofas or a spacious 3-seater options. Modern designs will make you proud of your home and provide more than enough space for you to cuddle.
Farnham Sofa with Chaise (Available in Slate grey)
The Household Choice
You're a family with multiple personalities to satisfy. You're searching for something big that will make everyone happy.
Your Sofa Style: Look for a blend of comfort and durability to withstand heavy traffic. Little ones love to jump and climb – testing the furniture's quality. Give preference to styles that are easy to clean. Removable covers and washable cushions should be a priority.
Riviera Modular Sofa with removable covers (Available in Grey and Cream)
Now that you've discovered how to find the perfect sofa that matches your personal story, use this information to help refine your search.
{{cta('9fe388c3-8bdd-4446-a782-2f2fc1b0effb','justifycenter')}}