Are you ready to pour some new year's energy into revitalising your home with the latest trends?
If you are feeling a little overwhelmed with all the options available, you can rest assured that our nifty guide will help you choose the perfect solution to match your design preferences. Just check it out below to get started.
Need a refresher on some of the latest furniture trends? Click here.
1. Choose one piece as a main focal point
Let's get real here: If you prefer balance and structure for any room layout, nothing will disrupt the harmony you crave more than a room with several focal points. For you, it is all about balance, and choosing one statement piece as your main focal point will help you match getting an on-trend look with the layout you want.
Once you have chosen your focal point, you can arrange your furniture around this to create balance and draw attention to the piece that serves as your "main attraction".
If you are a new homeowner and still sussing out how to bring your design preference together with on-trend pieces, this approach can help you get that dream look you are after.
2. Bold and daring
Love a splash of colour to brighten up your living spaces? This year, one of the sought-after colour tones to look out for is PANTONE 19-4052 Classic Blue. Announced as its colour of the year for 2020, the Pantone Color Institute describes this colour as "elegant in its simplicity", instilling "calm, confidence, and connection".
Blue is a perfect partner for both neutral colour schemes and more vibrant colours, so you can style furniture in classic blue according to your personal taste. What's more, is that you can even pair various tones of blue with this year's trending Pantone colour!
If your existing furniture and room layouts have been in a bit of a colour slump, this could be the perfect solution to breathe life into these much-loved and enjoyed spaces.
3. Classically cool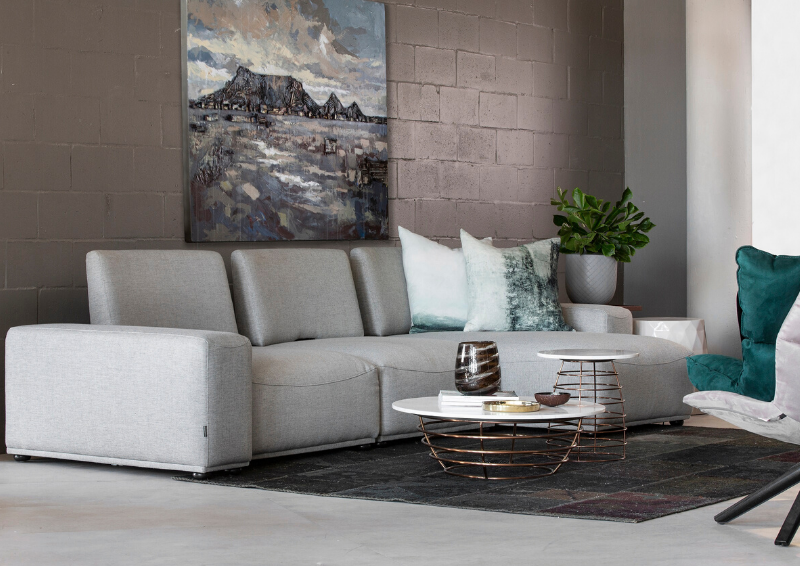 Prefer a look that is bright and breezy? Furniture with soft natural lines and neutral colour tones are anything but boring – they are on-trend and perfect if you are looking for a classically cool look that will not date soon.
This style is ideal if you prefer a tranquil space for much-needed relaxation – it is a look to treasure!
4. Patio perfection
A trend update needn't be restricted to the indoors only. If you enjoy spending as much time outside as indoors, you can consider bringing in the retro furniture trend especially to your outdoor spaces – it could be as simple as an outdoor dining table in a trending retro style, or, for instance for small balconies, outdoor side tables in trending styles.
Style it your way!
With so many design options available, getting the style you prefer with the latest trends will be a snap – keep an eye on our blog as we will be sharing more on-trend solutions in our next blog.
Be sure to follow our Facebook, Instagram and Pinterest pages too for more inspiration.