A heater's main function is to keep you warm, but sadly not all heaters do that, they merely act as lanterns on your patio or restaurant; taking the enjoyment away from spending time outdoors during the colder months and making you lose trust in all outdoor heaters. But there still is hope! Unlike most outdoor gas heaters on the market, the Falo Evo keeps its promises. Investing in the Falo Evo will save you more money than buying a cheap heater that will most likely disappoint.
With this award-winning heater, you can enjoy entertaining guests or simply enjoy your 'me time' while sitting outdoors in fresh air throughout the seasons.
So why should you invest in the Falo Evo? Here are a few elements that make the award winning Falo Evo different from other heaters.
Minimal gas usage
Most outdoor gas heaters don't deliver on their promises, for instance, some will need to run at full capacity just to warm up the space, meaning that you will be using a lot of gas which makes it costly to run. This is where the Falo Evo steps in, it's been proven that this heater uses less gas, more efficiently than other heaters, making it economical to run and keeps you warmer for longer. Saving you money in the long run.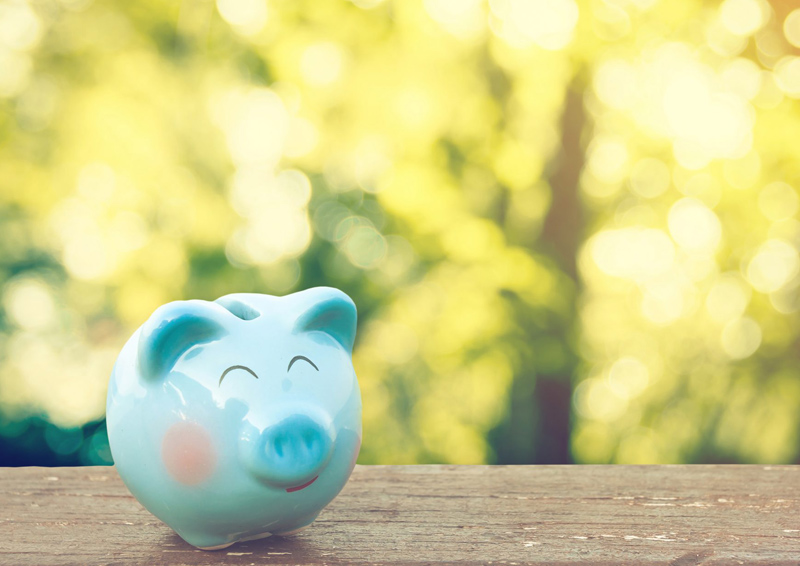 Effectively warms the space
Where most heaters barely warm the space, the Falo Evo does a superb job in warming everyone in the room and not just those close to it. The secret lies in its patented glass, the flame heats the glass which then radiates the heat outwards, effectively distributing heat throughout the space. No other flame heater can produce the same heat output.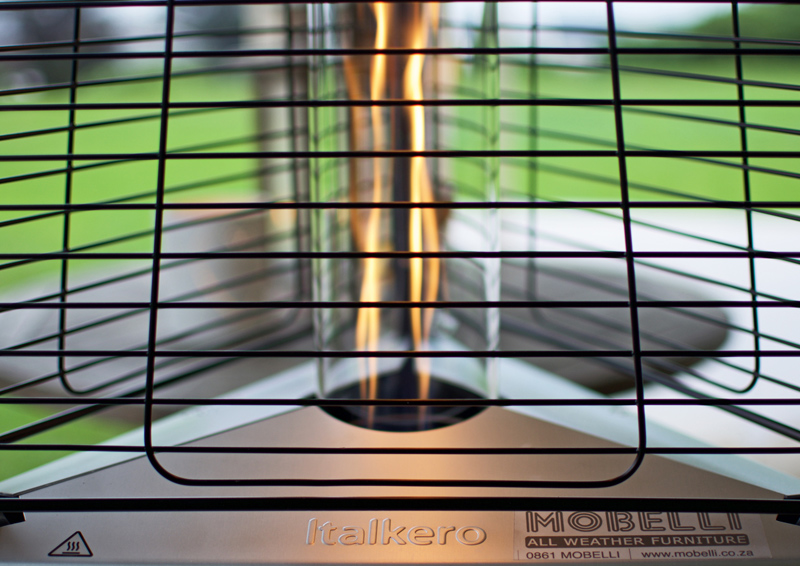 Can be used in almost any weather condition
The Falo Evo is safe and easy to use, even in windy conditions. The electronic ignition makes it easy to light it up by a simple press of a button. Making it easy to light up in almost any weather condition. Plus, the patented wind cover helps project heat downwards and outwards, adding to the heat distributing.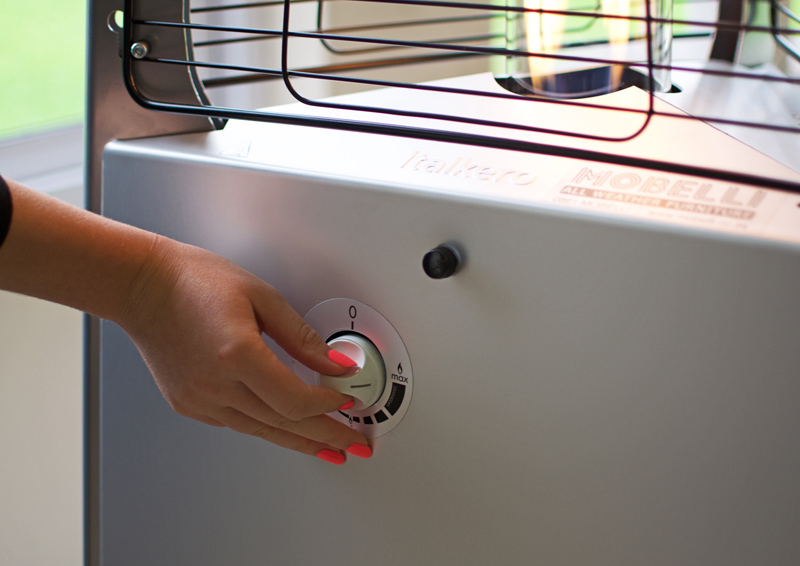 Easily movable
It's safe to say that having a movable heater is a must. The Falo Evo makes life so much easier with its integrated wheels that allow you to easily move it around whenever needed.
Safe for the whole family
With the Falo Evo you can rest assured knowing that everyone including the kids and your pets are safe when it's in use. No accidental burns or fire scares. Even though the heater distributes enough heat to warm the entire space, the metal grid stays cool to the touch. It also has a very clever 'anti-tilt mechanism' which switches the heater off when knocked over.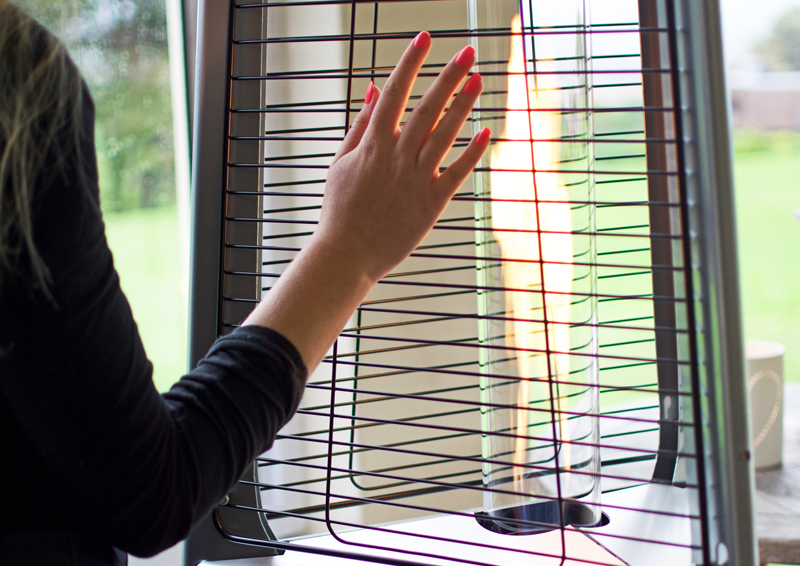 Looks good in any space
There are many heaters that look like the Falo Evo, but none of them come close. The Falo Evo is designed in Italy and made to blend perfectly with any space. The heater has a pyramid shape and is 2.18m high which means it can fit under most roof structures.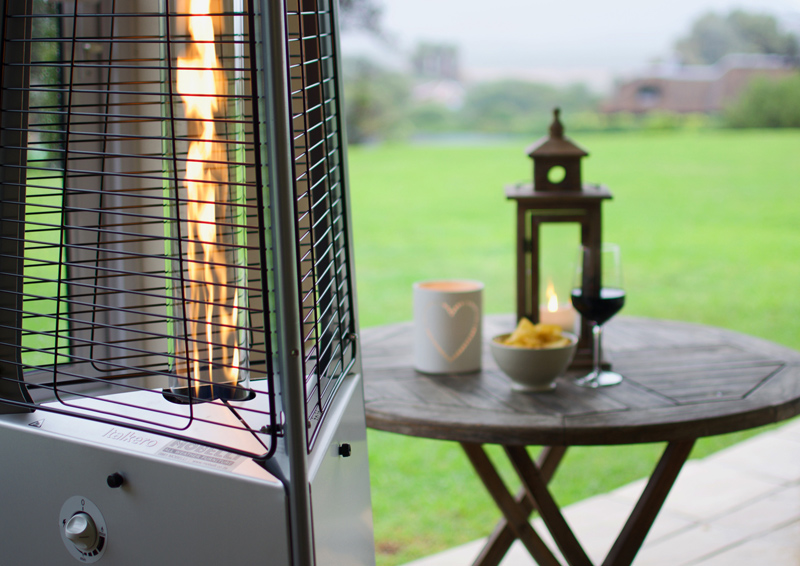 As you can see the Falo Evo is a superb heater and a must have for any outdoor patio, whether it is your residential home or restaurant. Avoid disappointment or spending more than expected with other heaters, by investing in a heater that keeps its promises and gives you value for your money. Trust us, you will love it!