An inspirational space with you, our customer, top of mind. The exceptional Mobelli service you have come to know and enjoy. Welcome to our new concept store in Fourways Mall.
Heard the news? We have taken our passion for retail innovation and improving customer experience to the next level with the launch of our much-anticipated new concept store in Fourways Mall.
Ambitious goals in action
We wanted to give more people the chance to experience what we call 'The Mobelli Magic- and expanding to more locations would allow us to achieve this.
We had our radar set on Fourways Mall. Officially the largest mall in Africa, Fourways Mall is billed as the last of the mega malls. Whilst the design and construction of the mall had various delays the final result is tremendous. The design and scale of the new area features some of the best stores in the country where brands have excelled with innovative store designs. It made perfect sense that the Fourways Mall presented the ideal opportunity for us to break away from our previous footprint of designation stores into a mall environment.
This well-known retail space ticked all the boxes in terms of what we were looking for at our concept store: from an inspirational setting and a central location where we can communicate our brand story to more people, to fulfilling our goal of establishing a Mobelli store in one of the busiest shopping hubs in the country.
Inspiration found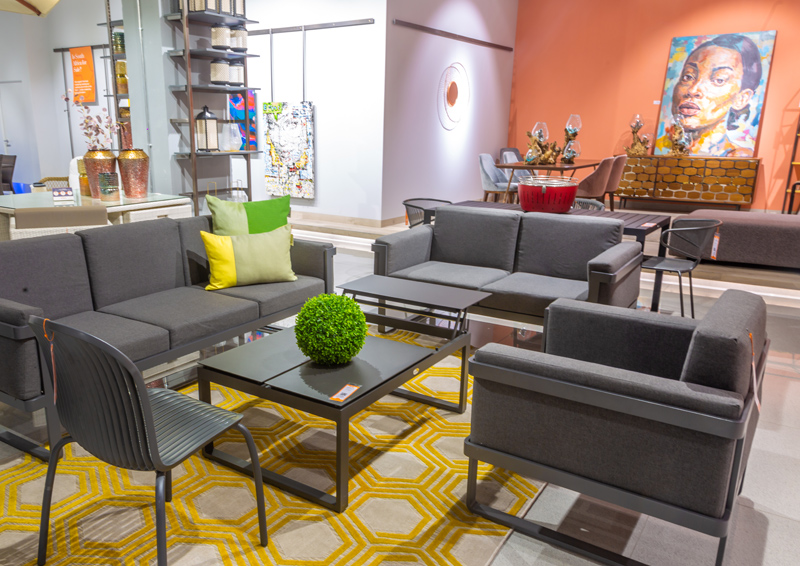 Designed for our Mobelli fans, our new concept store is packed with inspiration to truly give your outdoor and indoor décor ideas flight. Inspirational room settings and an exhibition area showcasing the newest additions to our range, as well as a luxe zone with an in-home look and feel bring to life the latest trends and interior designs.
And this is our bigger picture. As part of our vision to offer you a wider range of items, this new concept store has upped the Mobelli game with more design choices for our new and existing customers. We are featuring a 2019 Spring/Summer Collection at our new concept store too, where you will, without doubt, get loads of modern décor inspiration.
If you are passionate about indoor living furniture trends, such as dining, lounging, wall art, and occasional chairs as well as stylish of outdoor dining and lounge furniture trends, we guarantee that you will truly be spoilt for choice at the new concept store.
Watch this space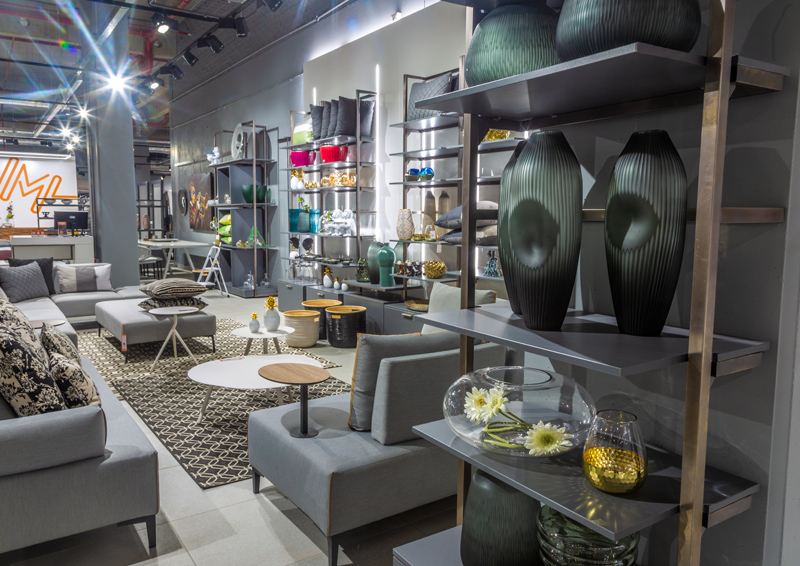 Our new store will be so much more than just a retail space – we will be bringing in various exciting elements that will allow us, and our customers, to have some fun too. Watch this space and our social media channels to keep up to date with what we are planning to do and feature for you in our flagship store.
Let's get social
Giving our customers even better access to some of the hottest design trends, continued exceptional service and a treasure trove of decor inspiration was our goal from the outset. We hope you enjoy this brand-new offering and we would love to hear what you think of our new concept store – let's get social on Twitter and Facebook!