Did you know that being a Conscious Consumer is not only good for the environment but also one of the top trends of 2019?
Conscious Consumers are becoming more mindful in what they buy as they seek to combat some of the negative effects consumerism is having on the world.
One space where this mindset of conscious buying and living can be embraced wholeheartedly is that of the outdoor furniture space. By choosing pieces with staying power you can enjoy your favourite styles for longer and minimise your impact on your surrounds.
Ready to tune into this lifestyle? Have a look at our five top tips for conscious outdoor furniture buying.
Tip 1: Choose modern, timeless designs
Think opting for a classic design equals choosing a boring look? Think again.
Choosing a timeless design theme for your outdoor spaces means you can do subtle updates when the occasion calls for it, but also enjoy a beautiful look for longer. A good example is an upholstered-look lounge suite with clean lines that will look good in a classic or contemporary home.
Tip 2: Quality construction = built to last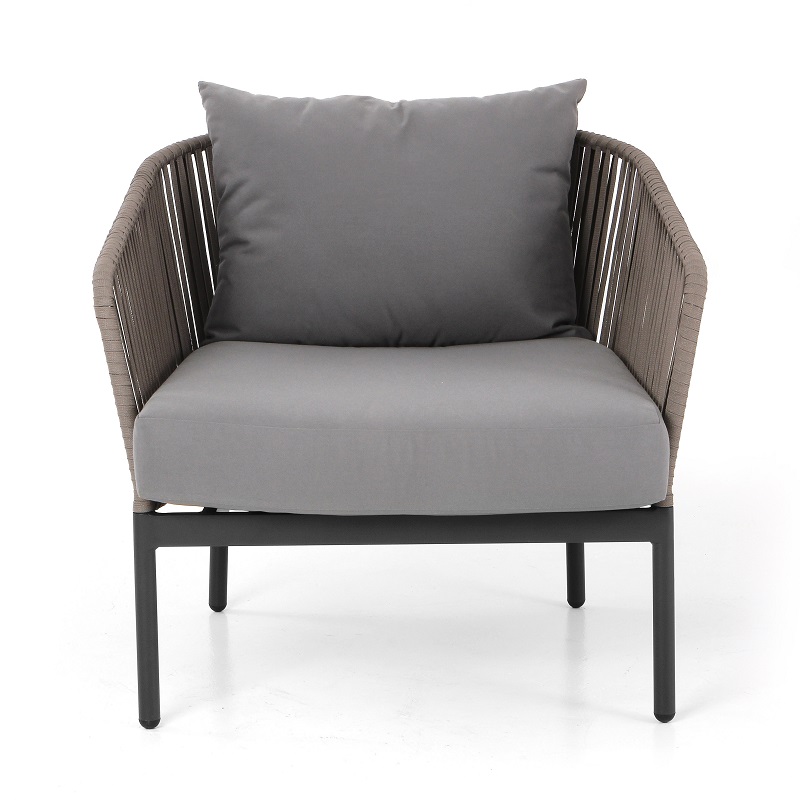 It's no secret: well-made outdoor furniture lasts. If you choose quality craftsmanship, you will not need to replace your outdoor pieces regularly and your choices will be kinder to the environment as well. Beautifully woven styles, like mixed material outdoor chairs, and interchangeable cushions are examples of smart designs that will last longer, so consider these if you are considering an outdoor furniture purchase.
Bonus tips: Steer clear of furniture pieces that are well-priced but poorly made, or outdoor pillows with loose fills. The idea is longevity, not short-term solutions.
Tip 3: Choose outdoor furniture that is made to be outside
Not all outdoor furniture designs are made equal. Some are only made to be undercover, which is not ideal for hassle-free outdoor living.
Practical, conscious living means choosing outdoor furniture pieces that are made for the South African climate and can withstand the elements. So, choose, for instance, cushions that are UV protected and are Teflon coated, or wicker furniture made from High Density Polyethylene, a plastic that is not only environmentally friendly but, best of all, nothing will stick to it.
Tip 4: Muted colour palettes don't date
Neutral colours are always on-trend. Instead of opting for daring, flashy colours that will be out of fashion by the next season when the next fad comes along, consider beautiful soft hues that won't date soon. If you do want to add a daring touch, perhaps do so with accessories instead of investment pieces.
Tip 5: Easy maintenance = conscious living
Outdoor furniture that is easy to maintain means you can enjoy conscious living without the hassle of intensive upkeep. Think innovative fabrics that resist mould and mildew, repel both water and dirt and those on which spills can just be wiped clean.
The bottom-line
Conscious buying and living are as much on-trend as it is necessary to reduce harm to the environment. But it goes even further than that: being a conscious consumer means resources will not continue to be depleted at an alarming rate, whether it be consumer goods, food or any retail element you can think of.
Making conscious decisions when buying outdoor furniture might seem like a small cog in the wheel when it comes to being a Conscious Consumer, but trust us – it does make a big difference. So, choose outdoor furniture that sticks to the principles of hassle-free living with longevity.
For inspiration for conscious outdoor furniture buys, click here.