Summer is all about spending time outdoors with friends and family and there is no better way to spruce up your outdoor space than to create the perfect alfresco dining experience. We have put together a few simple but very effective ideas on how you can do just that. Follow these easy design ideas and tips to enhance your outdoor experience for you and your loved ones.
Our first tip is to design your dining area around your lifestyle not the other way around. You can achieve this by asking yourself; how many people will be seated around the table? Will the dining chairs be the primary seating for your outdoor space? And lastly, which style do you prefer?
Comfort is the secret to enjoying time outdoors and if you enjoy entertaining guests at home, then you need comfortable furniture for successful hosting. Comfort means choosing the right furniture pieces. Not all furniture that looks great is comfortable to sit for for any length of time. When you are in-store do spend time sitting on the furniture and makes sure it's comfortable before you buy it.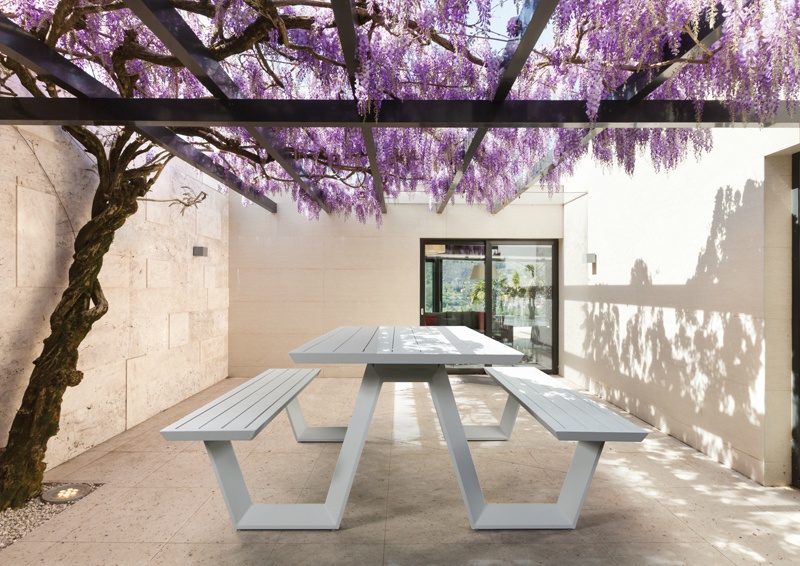 FAMILY STYLE EASY DINING
Casual dining is a great way to gather everyone around and have a relaxed lunch or dinner. The Famiglia picnic table (shown in the image above) is our favourite. This popular table has a contemporary farm style feel and the integral benches come with optional cushions.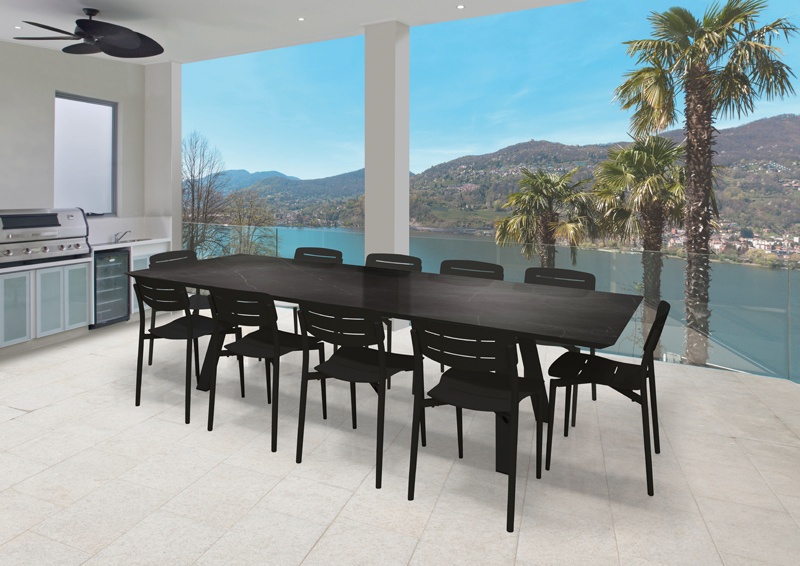 If that is not your style and you prefer something a little more formal, then the Luxor dining table is the one for you. This elegant design has a beautiful marble look porcelain top with a trendy reverse bevel frame. It comes in two sizes, so you can choose the one that best suits your space and mix and match it with chairs of your choice.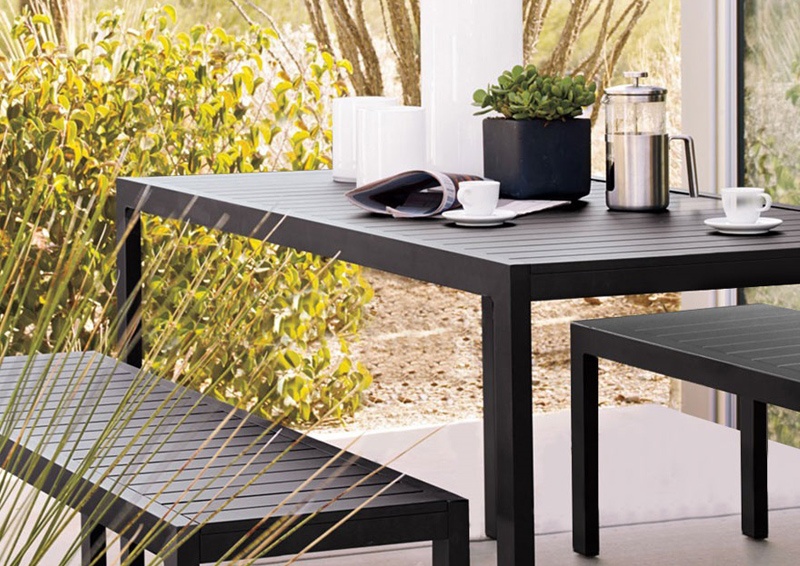 balcony living
Are you limited with space? All is not lost, just because you can't fit a family sized table does not mean the 'alfresco experience' is not an option. You can create the perfect dining experience with a smaller dining table with a few side chairs or you can pair with a bench or two. Another great option is to create a lounge/dining experience, this is achieved by choosing a few comfy lounge chairs and a shape shifting coffee table (like the Fermo convertible coffee table) that doubles up as a dining table.
If your balcony is still too small for either of the options mentioned above, then we highly recommend going for simple casual seating option. Simply take a pair of lounge chairs or more if space allows it and add a few nifty side tables that double up as extra seating. You can also add a mobile bar, but more on this later.
Throw in some shade
You can have the perfect dining setup but if you're sitting smack-bang in the hot sun, nobody will enjoy it. Shade plays a big role in enjoying your outdoor space so you need to provide shade and shelter from the sun, in the form of an outdoor umbrella. With all the available options it won't be hard to find one that you like, but just to make the decision easier here are some of our favourites:
Cantilever umbrellas are great as the canopy floats over your dining table providing shade. Our latest umbrella called the Parashade is even better as it opens in a fan movement which is very easily done and very convenient to have.
If you need an umbrella that you can move around easily then a centre pole umbrella with a mobile base is the best option. One of our favourites is the Autolift umbrella with the Brolly express DUO base. The base allows it to be moved around effortlessly and the umbrella opens with one single touch, it can't get easier than this!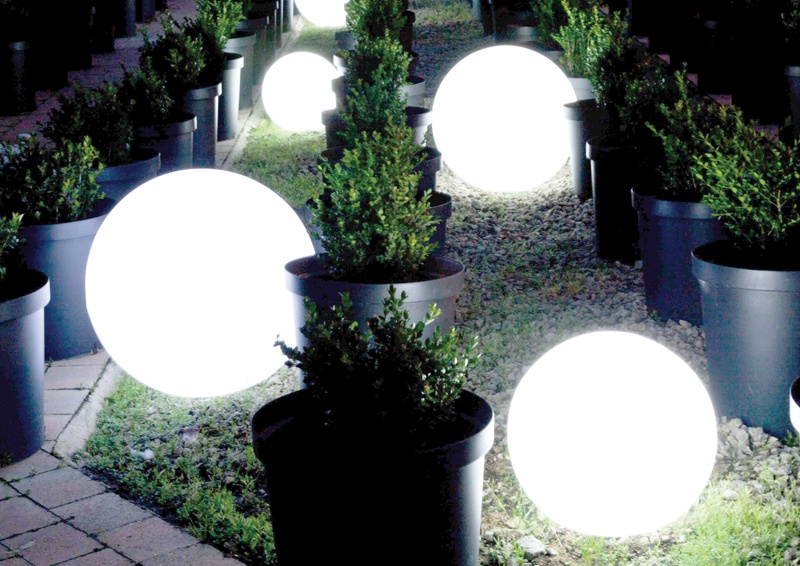 Those Little Touches
The mood that is created during the outdoor dining experience can be remembered for years. Music is a great way to get the night started, especially something that allows guests to relax and talk. Lighting is also a very important factor in creating the right ambiance and for your guest to really enjoy the outdoors in the evening. You can also add a one or two Citronella candles as they are decorative, provide light and help keep the bugs at bay.
Lastly, always make sure that your furniture isn't too big for the designated outdoor space. Big, comfortable, deep-seating sets are popular but simply won't work if your guests don't have room to get in and out of their chairs or move around the table. Measure the space before you go shopping for dining furniture. Less, and sometimes smaller, is the smarter way to go.
So, there you have it, creating the perfect 'Alfresco dining' experience is easier than you think. All you need is to a few simple changes to make sure you and your guests are as comfortable as possible, that's what its all about.
If you need some help to update your space with the right furniture choices, call in-store to chat to one of our experts.
{{cta('3eab8982-2cab-4bbb-bd1d-a0d1209babaf')}}