Do you ever find yourself staring at your outdoor area, trying to find the inspiration to make it look as good as the inside of your home? Or maybe you know what you want, but you don't have the right tools to achieve the desired look or you simply don't know where to start…
You are not alone; many homeowners experience this obstacle when it comes to tackling their outdoor space. And this is where we come in, to give you valuable tips and equip you with the right tools to achieve the 'outdoor room' that you've been dreaming of.
THE DOORWAY TO OUTDOOR LIVING
Don't think of the outdoors as a separate part of your home. Rather, blend it further with the indoors by minimizing the visual and physical barriers between the two. Many homeowners are replacing their aluminium sliding glass doors with folding glass doors. These doors open all the way to maximize the sense of openness.
THINK OF IT AS AN EXTENSION OF YOUR INTERIOR
Achieving a seamless transition between your indoor and outdoor space is now possible with fully upholstered outdoor furniture. The idea of having indoor style outside can now be your reality – whether you choose to create an outdoor dining area, living room or outdoor bar.
CHOOSE THE RIGHT FURNITURE
Bringing a softer aesthetic to the outdoor space is a key look in 2018. The new Veneto lounge set with a contemporary deep button effect is a prime example of the indoor-outdoors trend, as is the Amalfi fully upholstered sun lounger which is a first for the South African market.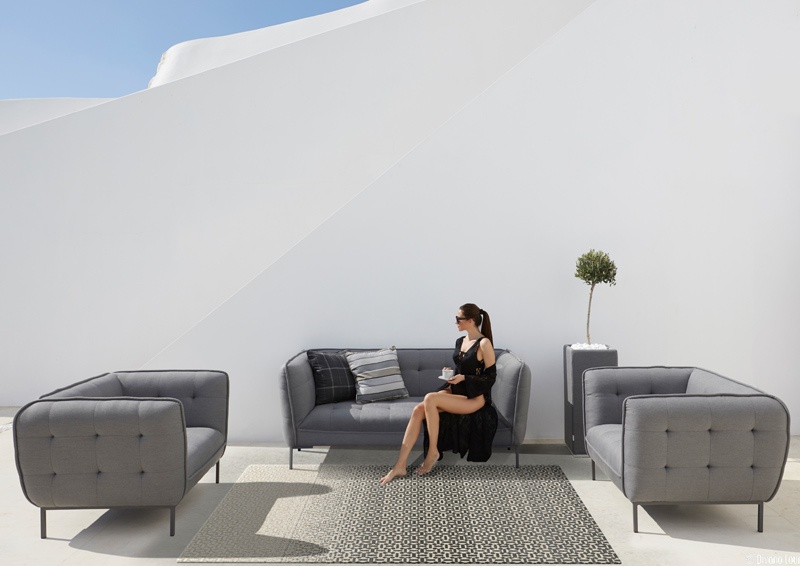 Both these collections are fully upholstered in quality outdoor fabric that can be left outdoors all year round in sun and even rain. What's more, they offer contemporary designs inspired by the latest trends and above all the ultimate comfort and easy-living that you deserve.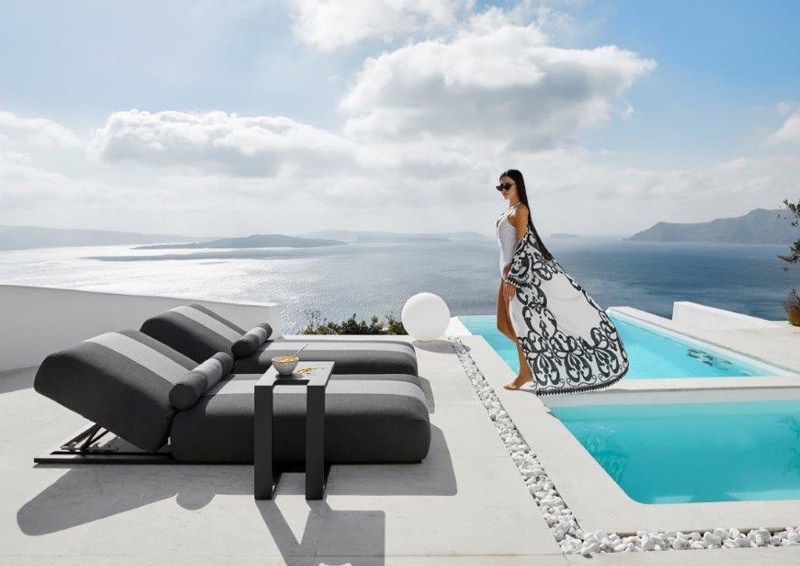 A Seamless transition
The patio has truly become an extension of your interior, one of our new favourite trends this season is decorating with furniture and décor that looks like it was created for the indoors.

The finishing touch
Use of soft furnishings such as rugs, scatter cushions and throws are a great way to blend the indoor and outdoor space. They are especially handy to liven up the space if you choose neutral coloured furniture.
Outdoor living is not just about being outside. Today it's about bringing all the comfort of the indoors out. Following the guidelines we've given and choosing good quality furniture you will be able to achieve the perfect seamless look from indoor to outdoors.
Now that you have the tools to tackle your outdoor room why not start right away! If you purchase the Veneto lounge set today you will qualify for our exclusive introductory offer. Get more information on this offer by clicking on the image below.