An occasional chair is a great way to add character and style to your living space. You can add a different texture, introduce a new colour, or even enhance an existing colour scheme in your room. It is however important to coordinate the style, colour and texture to compliment your existing décor.
When shopping for an occasional chair, it is advisable to choose something versatile which will have the flexibility to work in more than one space – this way your stylish chair will not be limited to merely one room and can have multiple uses over its lifespan.
Occasional chairs come in various styles, shapes and sizes – allowing you the chance to incorporate your own stylish flair into your home. They provide an excellent opportunity to showcase your personality and can be a focal point in any room.
Consider your available space
Any chair you choose needs to be in balance with the rest of the room, this should be a key factor when making your choice. It should go without saying, that a room with limited floor space should not have large and over powering piece of furniture – a chair without arms or a compact chair would be ideal in this scenario.
On the flip side, a large room needs appropriately proportioned furniture. For example, an empty corner could benefit from the visual focus of a larger occasional chair.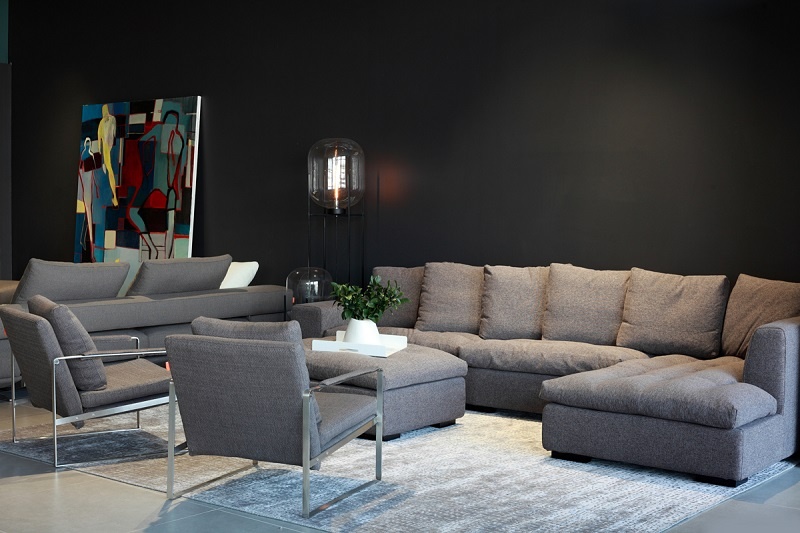 what about Placement?
Placement of occasional chairs depends on the overall layout of the space. If you are looking to create more of a conversational atmosphere, your occasional chairs can be opposite your main sofa or split with one chair on the right side and the other on the left.
So, what are the options?
As we mentioned previously there are many choices available in a wide range of styles. One of the most popular choices of occasional is the wing back, the winged sides and upholstered finish provide a touch of sophistication and comfort.
It makes an excellent counterpart to a sofa providing height. Did you know the wing back chair was originally designed to provide warmth so it's a perfect choice for winter. Depending on the choice of fabric and texture, the wing back chair can be a bright and bold feature, or more formal and subtle.
The Kingston chair is a contemporary take on the traditional wing back chair and offers style and practicality with the swivel action.
If you're looking for a way to sneak in stylish sophistication to your home's decor, consider a chaise lounge chair. Whether you're outfitting a reading nook or adding extra seating to your living room, they're sure to be a chic accessory that will complete any look. The Geneva chaise is a perfect example to create your own relaxation nook with its wing sides.
Tub chairs generally work well in livings spaces. The tub chair usually has a low back with deep padded seats for extra comfort. Depending on the upholstery finish, this chair can either sport a modern contemporary look or a more formal, traditional appearance. The Burlingham chair is a design led, contemporary version of the tub chair. The wide, deep seating with slim arms and contrast stitching is eye catching and incredibly comfortable.
Whether you're doing a room refresh or designing a new space from scratch, an occasional chair may be just what you're looking for to serve as your inspiration piece. Shop our full collection to find your own favourite.
{{cta('3d93805f-9aeb-4819-b6da-58947b902875')}}