Choosing the right coffee table might seem easy but getting the right size or height to suit the rest of your furniture or living space might not be as easy as you thought. So, we've put together a list of the do's and don'ts of choosing the perfect coffee table. Keep reading for the good stuff.

Don't go too big
No matter how lovely the coffee table is, if it is way out of proportion with your sofa then you will lose the ability to easily move around the space. This is especially tough when you have a sectional l-shaped sofa, so always measure and make sure that it won't take up too much space. A good tip here is to look for a coffee table that will fit in nicely but still allow around 45cm from the sofa edge to the coffee table without restricting any other pathways.
Don't go too small
On the opposite end of the spectrum, a coffee table that is too small leaves the space looking empty and as if there is something missing. While it might look great and fit nicely, it can still feel out of proportion to your sofa.
Don't go too tall
The height of your coffee table is just as important to consider. Too tall and you might find yourself constantly banging your knees against it. Too short and you will be bending over just to put your drink down. A good and simple rule of thumb is to look for a coffee table about 2 to 5 centimetres lower than the height of your sofa seat.
Don't go too wide
Ideally, you want your coffee table to fit in nicely with the length of your sofa. This is especially tricky when you have a sectional sofa, so look for options with a width less than the distance between the chaise and armrest of your sofa. Or if you have a normal sofa make sure the width is less than the two armrests on either side of your sofa.
Now that we've covered what you should not be doing let's get to the good stuff of what you should be doing to create the perfect look and feel in your living room with your coffee table.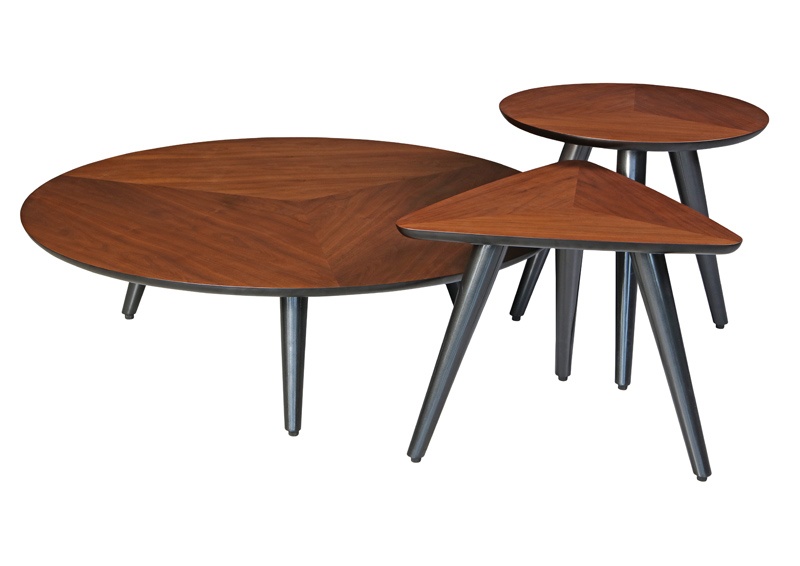 Do break up the angles
The plain old bulky round or rectangular coffee tables aren't your only options. If you feel like trying something new, then try nesting a few tables together in front of your sofa. This is a great way to break up all the straight lines and add interest to your space. Have company over? Easily move the tables around when and where you need them.
Do sneak in hidden storage
Do you find hidden storage exciting? So, do we! Coffee tables with hidden compartments are great for hiding clutter like remotes, magazines etc. Also, it is perfect for small spaces with limited storage available. A perfect example here is our Caledonia coffee table (shown above).
Do open up small spaces
If you have limited space available, it's a good idea to try and eliminate any extra visual clutter. You can open up a small space by choosing pieces with elevated and open bases (like the Chelsea coffee table shown above). Mirrored or glass surfaces are also another great option, as they reflect the light around your room and will it feel airier. If a glass coffee table is more your style then the Kew coffee table is perfect for you.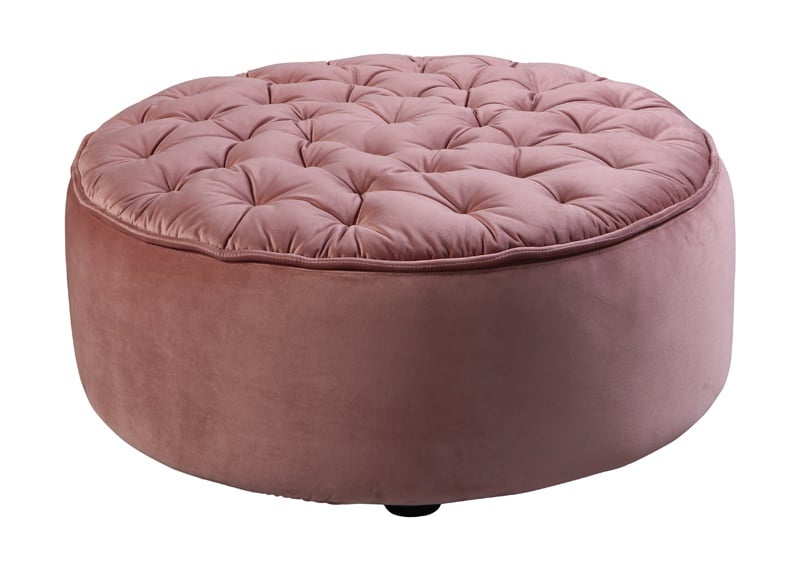 Do include extra seating
Who said that you can only use a coffee table in your living room? Think outside of the box and replace your coffee table with an ottoman. This is a great option for low sofas, simply put a tray on top to hold remotes, books or drinks and you've got yourself a coffee table that doubles up as extra seating. BONUS: Ottomans are kid and baby friendly as they have no sharp corners which means it's safe for kiddo to play without getting hurt.
The coffee table serves several purposes and is probably one of the most used furniture pieces in your living room besides the sofa, so choosing the perfect one for your space is very important. Now that you've covered the DO's and DON'TS of purchasing a coffee table, here are a few of our favourite coffee tables that you will absolutely love!
{{cta('fffc3271-15be-47cf-b2b4-51cce782a268′,'justifycenter')}}