Updating your living room furniture or simply changing the layout can be daunting. Especially if you don't know where to start.
The perfect living room is one that suits your everyday lifestyle, whether you want a space for entertaining, a quiet space to disappear in and relax, or a multi-functional space that can be adapted to whatever the occasion requires.
Here are 5 easy layouts to help you update your space to suit your lifestyle.
THE CLASSIC LAYOUT
For bigger rooms, start with a large rug to define the space and then add a comfy two seater sofa. Place two single lounge chairs facing each other in front of the sofa with a properly proportioned coffee table in the centre of the layout. Finish off the look with a side table on the one side of the sofa, and an interesting light feature on the other side.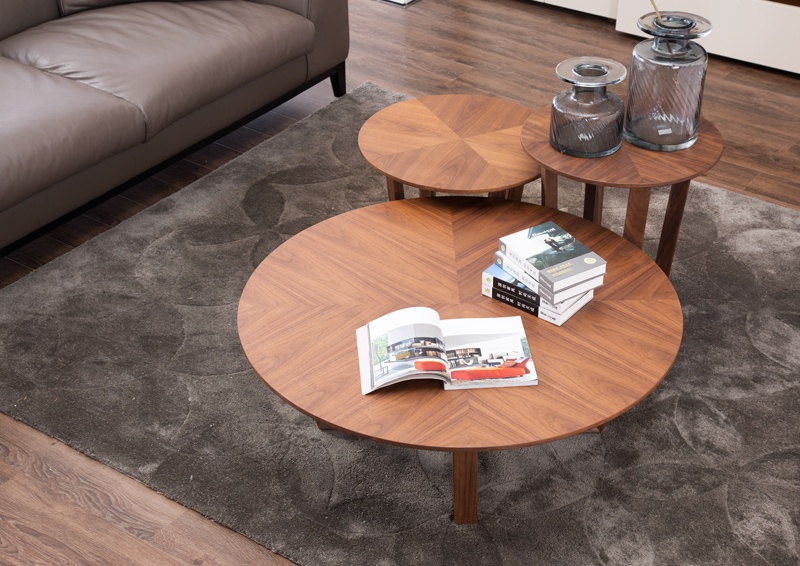 NESTING TABLES
A great way to define a focal point in your room is to add nesting tables instead of a single bulky coffee table. We love nesting tables as they save space and each table can be used separately when needed. Simply choose 3 of the same tables in different sizes and heights and place them close together. From short and wide to tall and narrow tables, this look creates a nesting effect, which is very on-trend.
MINIMAL AND COMFORTABLE
If your aim is to achieve a minimalist look while offering comfortable seating, then pare down the furniture through careful selection. A two or three seater sofa and a lounge chair works well in smaller spaces. If you need extra seating, add an ottoman instead of a coffee table. Achieving the minimalist look means not having clutter so a trendy credenza placed against the wall will be the perfect storage solution.
THE COMFY SECTIONAL
A sectional or L-shaped sofa works well in most spaces and it is a great furniture piece to optimize seating and comfort. In this layout two nesting tables are placed slightly off centred to complement the sectional sofa, and a Credenza against the wall for extra storage.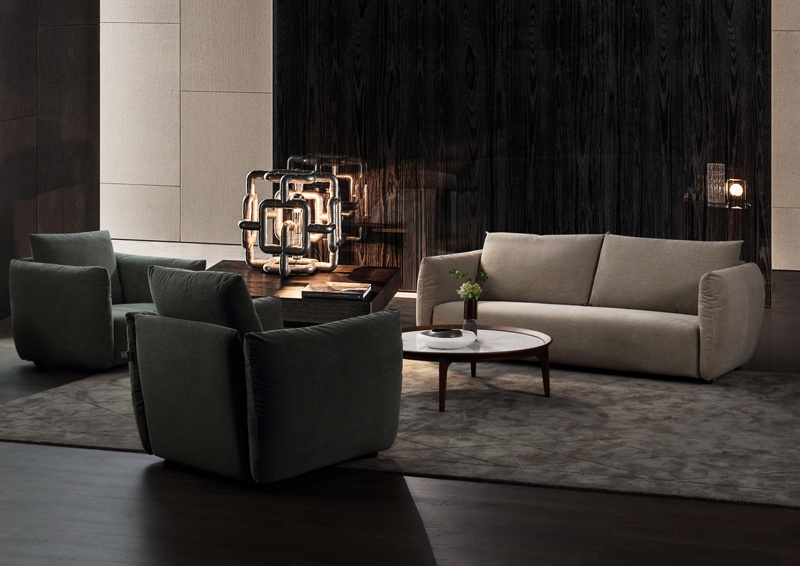 THE ANGLED LAYOUT
In rooms where there's lots of doorways, you may not be able to place two single chairs directly opposite your sofa. Instead, angle the two chairs in a way that makes crossing the room easier. Add a round coffee table in the centre to complete the layout and, of course, a large area rug to define the space.
Finally, always aim to incorporate storage space into your living room layout. After all, you never have enough storage. The Ellington credenza (shown above) is a great storage solution for any space. It's stylish shape and finishing will add a sense of sophistication to your living room. See it in person at the Mobelli showroom in Cape Town, Pretoria, Johannesburg and Durban.
{{cta('fffc3271-15be-47cf-b2b4-51cce782a268')}}